Skip Pans
Liftmax® skip pans are designed as specialized material baskets with solid steel sides and a slope at one end. BLP skip pans are most commonly used for holding construction materials. Four top lift points and forklift pockets allow for ease of movement. Standard and custom options are available.
Bishop Lifting Products, Inc. features an in-house engineering team with years of industry experience, the latest design technologies and highest quality fabrication techniques ready to design your custom lifting devices. Our experienced in-house engineering and design team utilizes CAD, 3D modeling, and FEA programs. We are the lifting equipment design specialists geared specifically for building custom lifting devices according to the ASME BTH-1 design standard and ASME B30.20 "Below-the-Hook" standards.
All Liftmax® lifting beams come standard with stainless steel data plates with individual serial numbers and RFID tracking and are proof tested to 125%.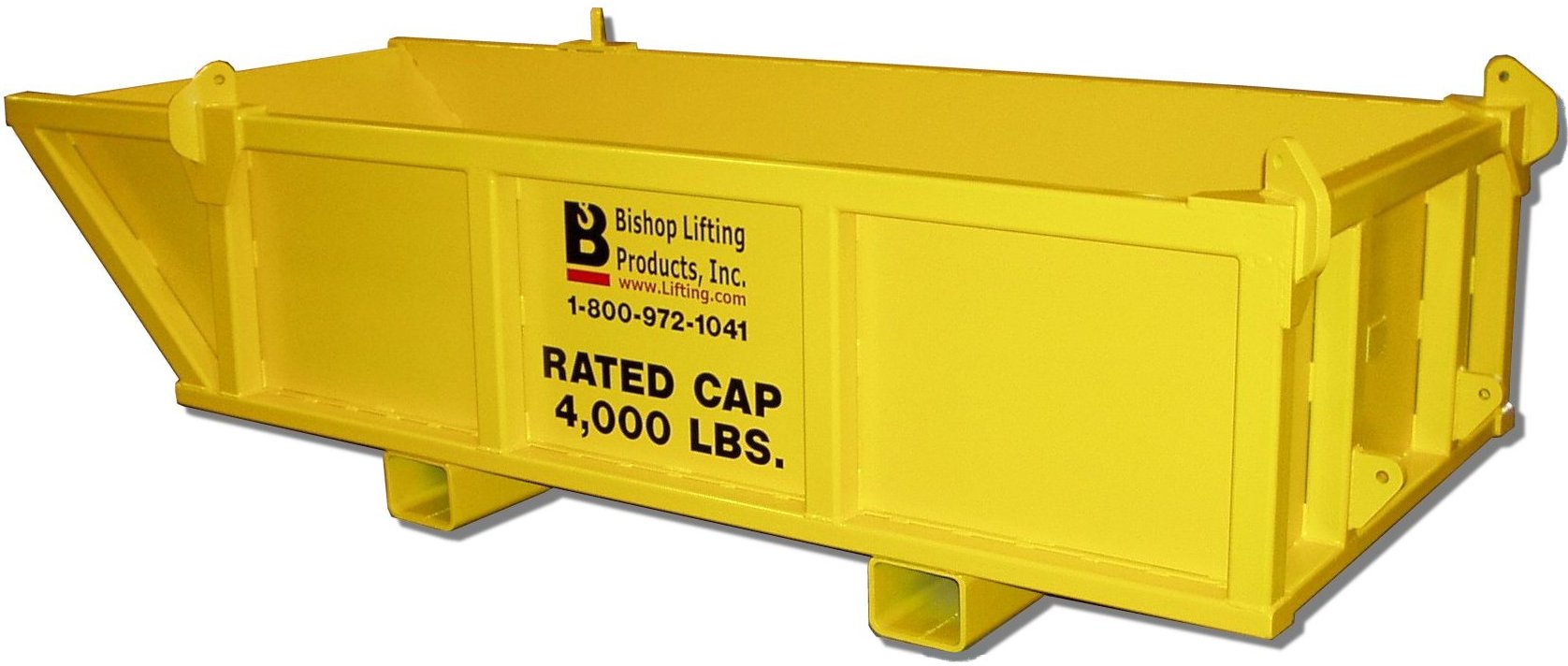 Model: SP - Liftmax® Skip Pan
Features:
Steel sides with sloped end
Forklift pockets
Two dump lugs one end
Stainless Steel data plate with individual serial numbers with RFID tracking
Painted Yellow with durable enamel paint; special finishes and custom colors available upon request, specify when ordering
Meets or exceeds ASME B30.20 "Below-the-Hook Lifting Devices"
Design & Fabricated to ASME BTH-1 design standard
Proof Tested to 125%
Need a custom engineered skip pan? Fill out our custom Liftmax® Skip Pan order form here.